AUTOTERM Air series air heaters are independent, diesel powered heating systems that can be easily and conveniently installed or retrofitted in your vehicle.
The heater unit is supplied with fresh air from outside or well ventilated air from the room, which is taken through an air intake pipe to the internal combustion chamber. The received air is then mixed with the fuel, which is delivered through a metering fuel pump, and the air-fuel mixture is formed. This mixture is then ignited by a glow plug, which initiates the burning process to heat up the heat exchanger. Air is then drawn from the air inlet with a fan and passed through heat exchangers and the radiator fins. Finally, the heated air is pushed through the hot air outlet.
AUTOTERM Air series air heaters are excellent products for spaces which need to be heated quickly, or where there is no built in central heating system. For example: campers, boats, cabins. Etc.
All heaters are equipped with built in fail-safe systems and sensors. The self-diagnostic system will automatically shut down the heater if it encounters any errors (such as battery drain, over-heating of the heater, low fuel level, air pump malfunction, or flame failure) and is thus a completely safe product.
All AUTOTERM Air series heaters are equipped with brushless induction motors that ensure low noise levels as well as a long lifetime for your device, and the capability to operate in extreme environments as low as -45°C/-49°F.
AUTOTERM Air series heaters can be controlled with various control panels or remotely via your iOS or Android smartphone (remote control modem sold separately).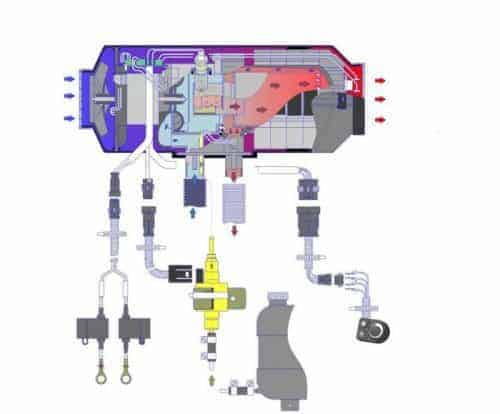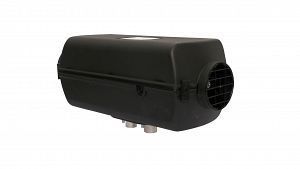 Works on diesel fuel
Maximum heating power of 2 kW for 12V or 24V model
Can heat up to 75 m3 with hot air in one hour
Used to heat small size space
Reliable operation in low temperatures (up to -45°C/-49°F)
Available with 3 different marine installation kits or standard installation kit
Low noise level, low fuel consumption (From – 0,10 l/h), implemented self-diagnostic
Can be operated with control panel or via smartphone with additional modem
Best suited for small truck cabins, commercial vehicle cabins or cargo compartments, small campers, off-highway vehicles, boats (up to 33 feet/10 m long), small greenhouses and mountain houses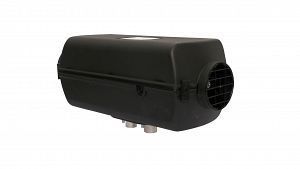 Works on diesel fuel
Maximum heating power of 4 kW for 12V or 24V model
Can heat up to 120 m3 with hot air in one hour with hot air
Used to heat medium size space
Reliable operation in low temperatures (up to -45°C/-49°F)
Available with 3 different marine installation kits or standard installation kit
Low noise level, low fuel consumption (max 0.51 l/h), implemented self-diagnostic
Can be operated with control panel or via smartphone with additional modem
Best suited for medium or large size truck cabins, commercial vehicle cabins, cargo compartments, campers, motorhomes, boats/yachts (up to 48 feet/15 m long), garages, mountain houses, converted shipping containers