Liquid heaters offered by Autoterm, also known as water heaters, are independent, diesel or petrol powered heating systems that that can be easily and conveniently installed or retrofitted in your vehicle. Usually, the heater is linked with your vehicle's coolant system or (in the case of boats, campers, and greenhouses) the central heating system
A liquid heater unit is supplied with fresh air from outside, which is drawn through an air intake pipe, and taken to an internal combustion chamber. The received air is then mixed with fuel, which is delivered by a metering fuel pump to form the air-fuel mixture. The produced mixture is then ignited by a glow plug, which starts the burning process to heat up the heat exchanger. With circulation pump coolant, water or any other heating system liquid is passed over the heat exchanger fins and is heated as a result
These heaters are excellent products, specifically designed to pre-heat vehicle's engines and compartments, thus eliminating cold start of the engine and supplying comfortable warm air to passenger compartments in cold conditions. These heaters can also be used to heat central heating systems with radiators and boilers, devices commonly found in campers, in boats/yachts, or in mountain houses.
All heaters are equipped with built in fail-safe systems and sensors. The self-diagnostic system will automatically shut down the heater if it encounters any error (such as battery drain, over-heating of the heater, low fuel level, air pump malfunction, or flame failure), making it a completely safe product
Autoterm liquid heaters are equipped with brushless induction motors that ensure low noise levels as well as a long lifetime for your device, and the capability to operate in extreme environments and temperatures as low as -45°C/-49°F.
Autoterm liquid heaters can be controlled with control panel or remotely via your iOS or Android smartphone (remote control modem sold separately)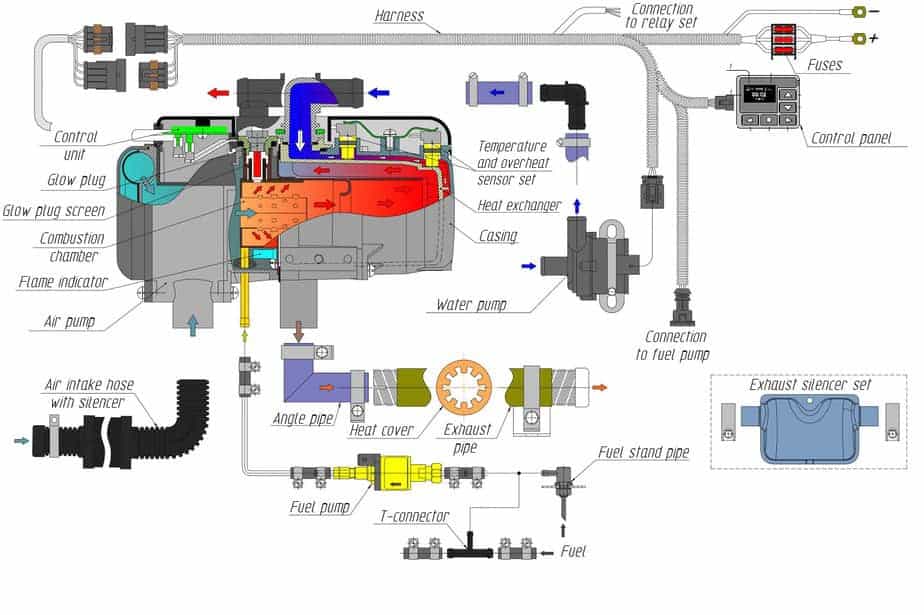 AUTOTERM Binar 5 COMPACT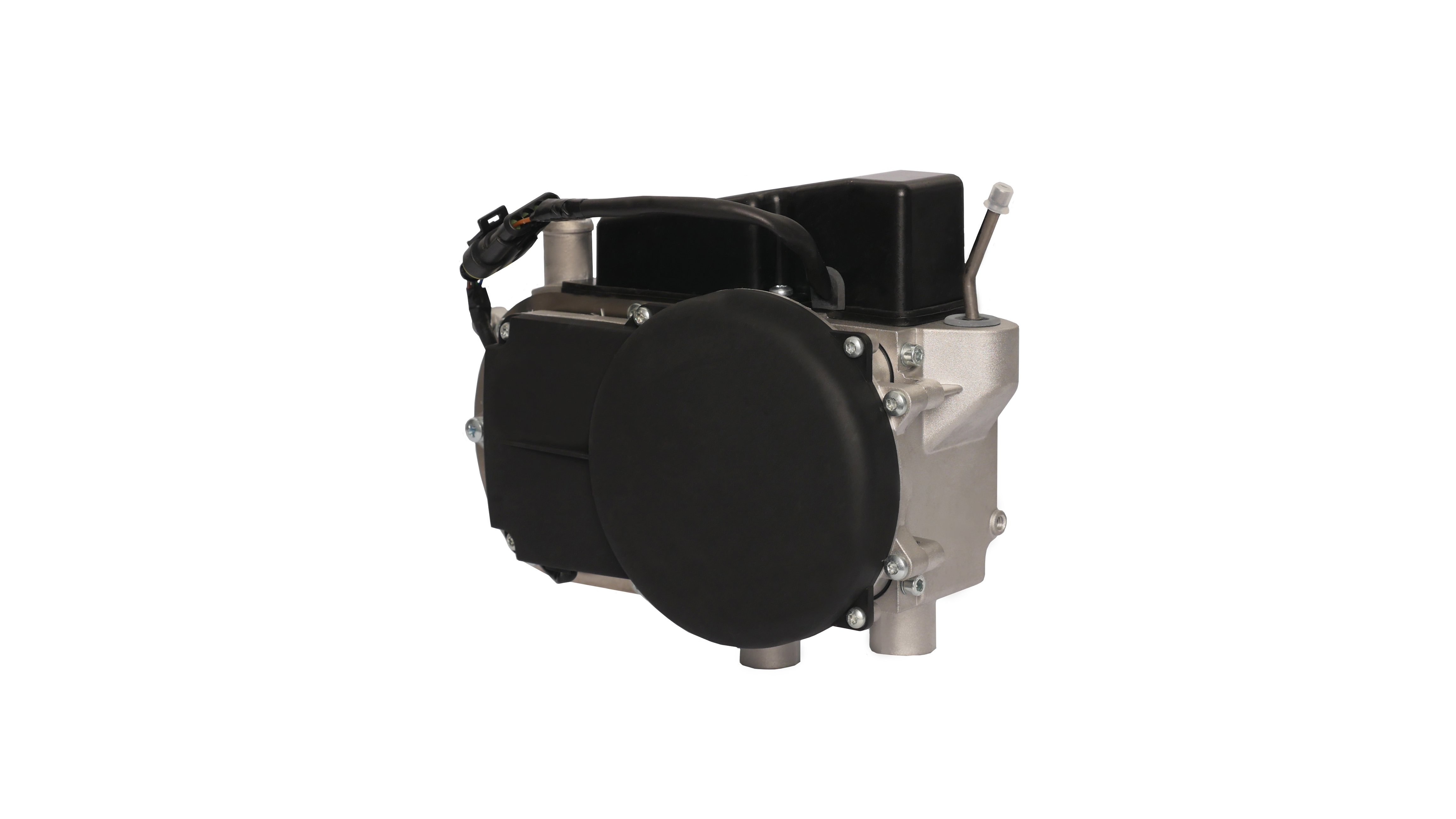 Works on diesel fuel (12V/24V) or petrol (12V)
Maximum heating power of 5 kW for 12V or 24V model
Designed to pre-heat vehicle engine or liquid heating system
Can heat passenger compartment with the engine turned off and pre-heat the engine preventing it from cold start, thus prolonging lifetime of the engine
In extremely cold environment, can be turned on to help the engine reach and maintain proper working temperature if engine's working temperature cannot be reached by the engine itself
Reliable operation in low temperatures (up to -45°C/-49°F)
Low fuel consumption (max 0.7 l/h)
Can be operated with control panel or via smartphone with additional modem
Medium size
Best suited for Vehicles with engine capacity up to 4 Litres or Motorhomes, Garages, Converted shipping containers, Mountain houses, Boats with liquid heating systems up to 30 Litres.